Product Description
Charge your mobile device on the move with this powerful back up battery.
These use a high quality LiPo battery - Not to be confused with cheap alternatives!
Choose from 4,000, 6,000 or 10,000 MAh power depending on what you need.
The Lifeline Pocket range is perfect for charging all sorts of devices that use USB power, such as vaporisers, satellite navigation units, smart watches, digital cameras and our borescope inspection cameras. These beautifully designed, sturdy units feature impressive charging capabilities thanks to advanced battery technology.
The Lifeline Pocket range comprises three models, the Pocket (6000), Pocket Lite (4000) and Pocket Pro (10000).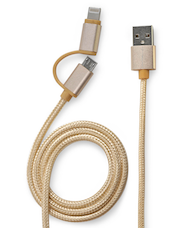 All models come with a high quality braided 3 way USB to USB2 and Apple Lightning cable - not those awful flimsy cables you get with products bought at UK service stations...
"We think they're the best currently available on the market - when it's in your hand, the quality speaks for itself. Many companies are selling these portable powerbanks, the Lifeline Pocket range really do stand head and shoulders above the competition. We tested the mid range 6,000 MAh model and charged an iPhone 6 from flat, twice, when the Pocket was fully charged. For the modern world, it's ideal. Carrying a charger for your phone everywhere and trying to find somewhere with a plug just isn't practical, sowhy not take a spare battery instead?!"
- Magazine Review
All of the Lifeline Pocket range of portable chargers use Lithium Polymer batteries which are much more lightweight and efficient than NiCad or NiMh batteries of old. Li-Po batteries are capable of holding a longer charge and producing more power on demand.
Using the USB to USB2 / Apple Lightning cable, this device can be used to charge any Smartphone or electronic device… Any device that uses a USB cable can be charged from a Lifeline Pocket.
All of the Pocket Lite can be charged via the mains using the USB cable provided, and any USB 3 pin charger.
Available in 2 colours each, the Pocket 4000, 6000 and 10,000 are essential carry items for the modern world.
Specification:
Lifeline Pocket - 4,000 MAh Portable Powerbank and Mobile Device Charger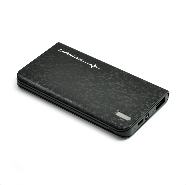 4000 Mah Li-Po Portable Powerbank
Dimensions: 104 mm x 58 mm x 11.6 mm
Weight: 120 grams
Charge Time: 4 hours
Storage Capacity: 4,000 Mah Li-Po
Lifeline Pocket Lite - 6,000 MAh Portable Powerbank and Mobile Device Charger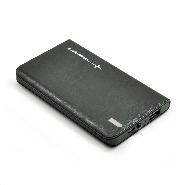 6000 Mah Li-Po Portable Powerbank
Dimensions: 114 mm x 67 mm x 12.2 mm
Weight: 140 grams
Charge Time: 5.5 hours
Storage Capacity: 6,000 Mah Li-Po
Lifeline Pocket Pro - 10,000 MAh Portable Powerbank and Mobile Device Charger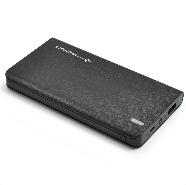 10,000 Mah Li-Po Portable Powerbank
Dimensions: 136 mm x 72mm x 15mm
Weight: 180 grams
Charge Time: 8hrs
Storage Capacity: 10,000 Mah Li-Po
Product Videos
Custom Field
Product Reviews